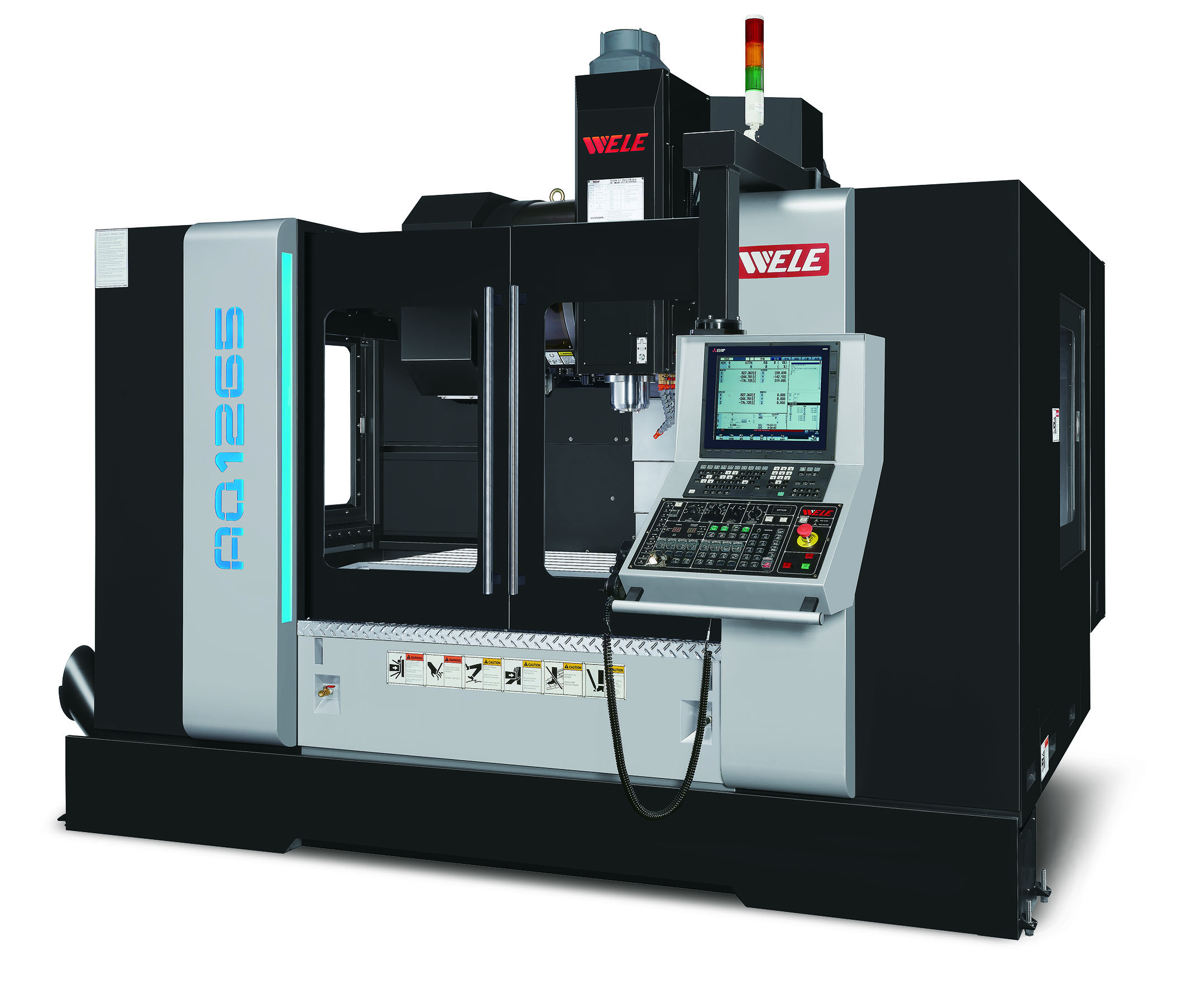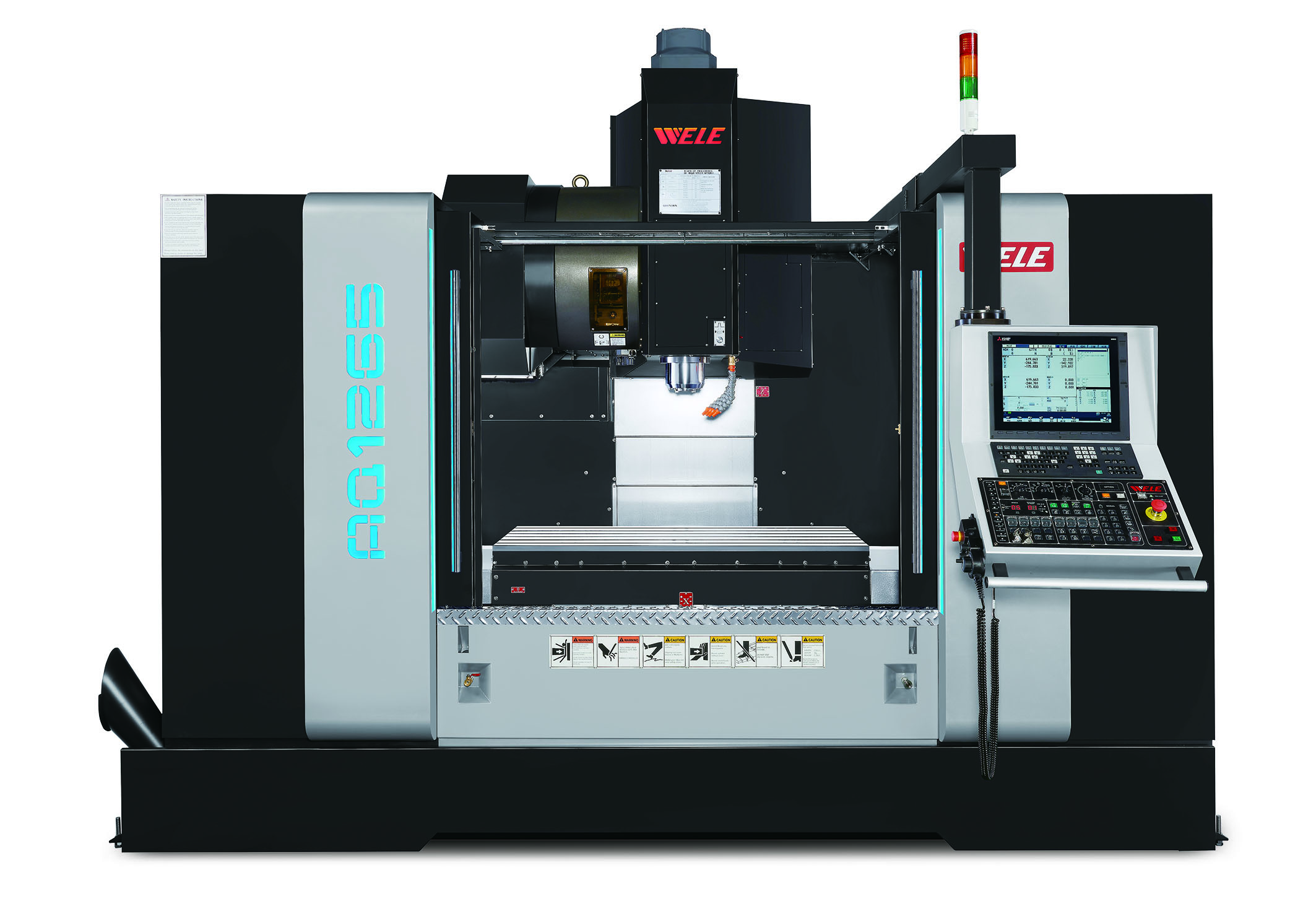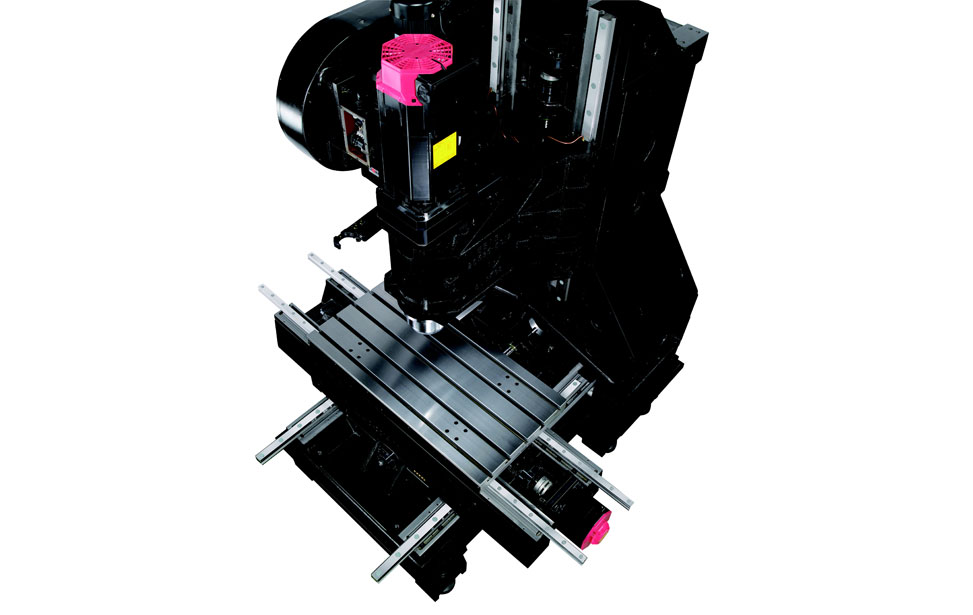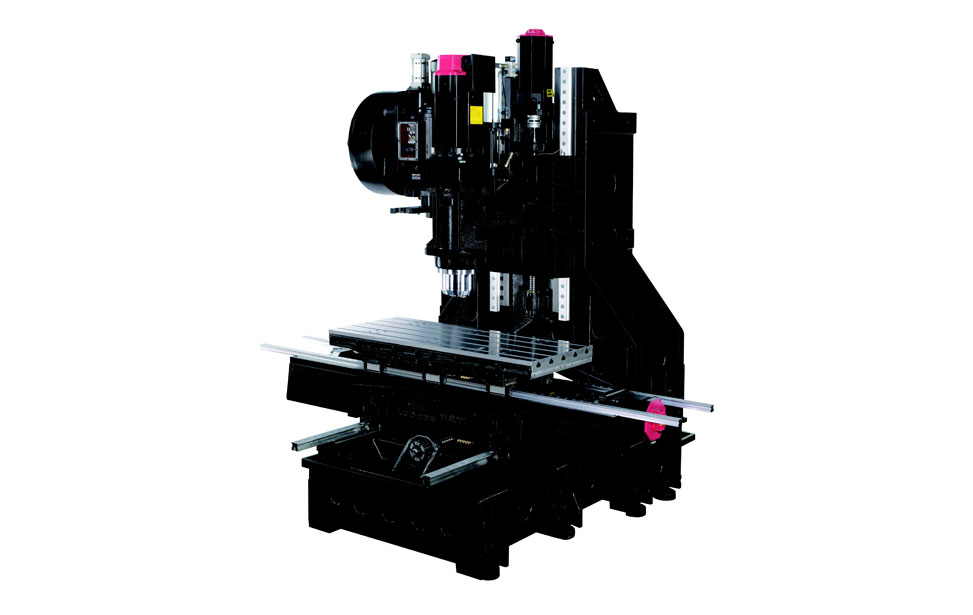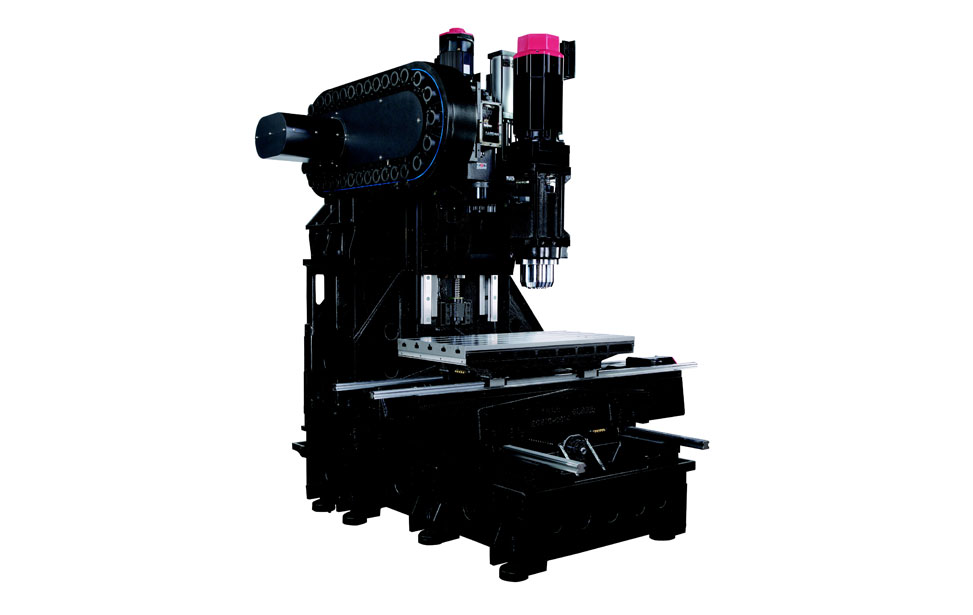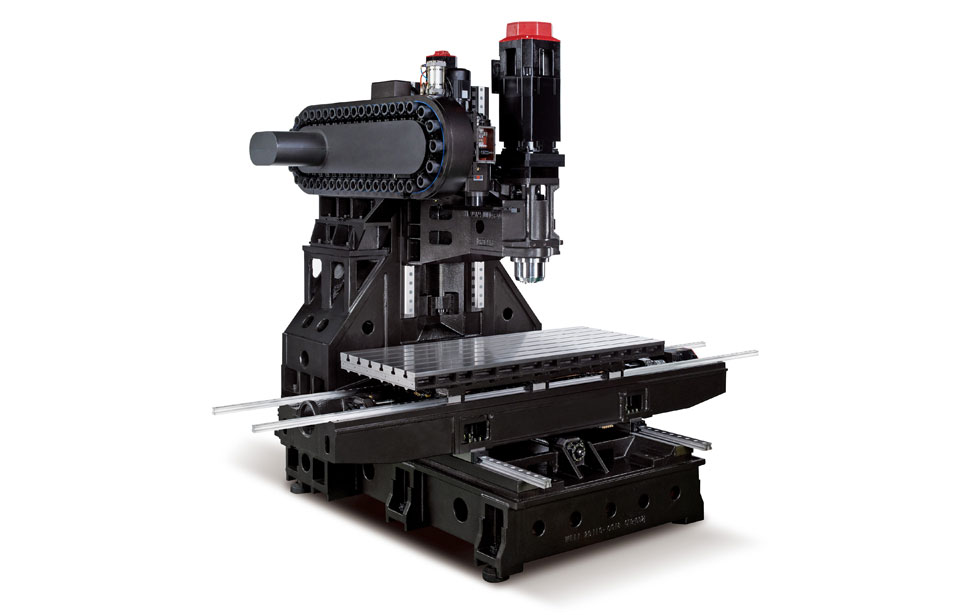 AQ Series
Linear Guideway type Vertical Machining Center
Developed for high performance axial movement by ball/roller guide way, high response on feed system and higher spindle speed with 10000rpm or more.
Well arrangement for light alloy material cutting and aluminum application.
Y axis available to up to 650mm & X axis available to up from 1200mm thru 1600mm.
48m/min fast feed movement is to provide high response on this field.
Specification/ Machine model
Unit
AQ850
AQ1050
X axis travel
mm (in)
800 (31.5)
1020 (40.2)
Y axis travel
mm (in)
510 (20.1)
Z axis travel
mm (in)
510 (20.1)
From spindle nose to the centerline of table
mm (in)
125-635 (4.9-25)
Table dimension (X direction)
mm (in)
1000 (39.4)
1200 (47.2)
Table dimension (Y direction)
mm (in)
510 (20.1)
Table loading
kg (lb)
500 (1102)
Spindle motor power
kW (HP)
5.5/7.5(7.5/11)
Spindle speed
rpm
15000, Built-in spindle
Spindle taper
BBT40
Rapid feedrate - X axis
mm(in)/min
48000 (1889.8)
Rapid feedrate - Y axis
mm(in)/min
48000 (1889.8)
Rapid feedrate - Z axis
mm(in)/min
36000 (1417.3)
Cutting federate
mm(in)/min
1-10000 (0.04-393.7)
Capacity of tool magazine
pcs
24T
Max. diameter of tool / Adjacent pocket empty
mm (in)
80/150 (3.1/5.9)
Max. length of tool
mm (in)
250(9.8)
Max. weight of tool
kg (lb)
7(15)
Positioning accuracy (JIS 6338)
mm (in)
±0.005/300 (±0.0002/11.8)
Positioning accuracy (VDI/DGQ 3441)
mm (in)
P≦0.012 (P≦0.0005)
Repeatibility accuracy (JIS 6338)
mm (in)
±0.003 (±0.0001)
Repeatibility accuracy (VDI/DGQ 3441)
mm (in)
Ps≦0.006 (Ps≦0.0002)
Length of the machine
mm (in)
2900 (114.2)
3100 (122)
Width of the machine
mm (in)
2150 (84.6)
Height of the machine
mm (in)
2900 (114.2)
Weight of the machine
kg (lb)
6700 (14771)
7200 (15873)
Specification/ Machine model
Unit
AQ1265
AQ1465
AQ1665
X axis travel
mm (in)
1200 (47.2)
1400 (55.1)
1600 (63)
Y axis travel
mm (in)
650 (25.6)
Z axis travel
mm (in)
610 (24)
From spindle nose to the centerline of table
mm (in)
150-760 (5.9-29.9)
Table dimension (X direction)
mm (in)
1400 (55.1)
1600 (63)
1750 (68.9)
Table dimension (Y direction)
mm (in)
650 (25.6)
Table loading
kg (lb)
1000 (2205)
Spindle motor power
kW (HP)
5.5/7.5(7.5/11)
Spindle speed
rpm
15000, Built-in spindle
Spindle taper
BBT40
Rapid feedrate - X axis
mm(in)/min
36000 (1417.3)
Rapid feedrate - Y axis
mm(in)/min
36000 (1417.3)
Rapid feedrate - Z axis
mm(in)/min
30000 (1181.1)
Cutting federate
mm(in)/min
1-10000 (0.04-393.7)
Capacity of tool magazine
pcs
24T
Max. diameter of tool / Adjacent pocket empty
mm (in)
80/150 (3.1/5.9)
Max. length of tool
mm (in)
250(9.8)
Max. weight of tool
kg (lb)
7(15)
Positioning accuracy (JIS 6338)
mm (in)
±0.005/300 (±0.0002/11.8)
Positioning accuracy (VDI/DGQ 3441)
mm (in)
P≦0.012 (P≦0.0005)
Repeatibility accuracy (JIS 6338)
mm (in)
±0.003 (±0.0001)
Repeatibility accuracy (VDI/DGQ 3441)
mm (in)
Ps≦0.006 (Ps≦0.0002)
Length of the machine
mm (in)
3440 (135.4)
3920 (154.3)
4340 (170.9)
Width of the machine
mm (in)
2420 (95.3)
Height of the machine
mm (in)
3020 (118.9)
Weight of the machine
kg (lb)
7700 (16975)
8100 (17857)
8600 (18959)